MERKUR SOLINGEN
The MERKUR brand, established in Solingen for over 125 years, is renowned for creating sophisticated and high-quality double-edge razors made in Germany.
The craftsmen take great care to ensure each razor is a masterpiece of metal, utilizing attention to detail and unparalleled craftsmanship. Their goal is to continuously improve and exceed the standards set by the Solingen Ordinance, drawing on the extensive knowledge and traditions passed down through generations of cutlery experts.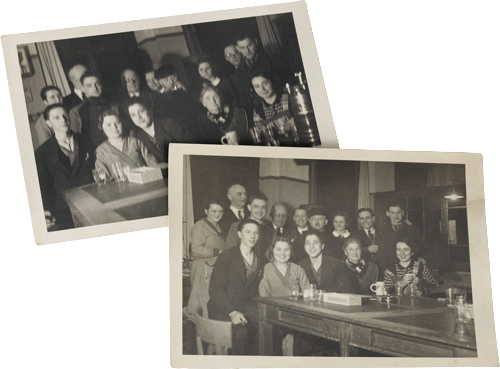 01/1896

01/1900

01/1901

01/1935

02/1935

09/1935

01/1958

01/1958

01/1969

01/1996

02/1996

01/2020
The beginning

The beginning

Factory headquarters around 1912, Beethovenstraße, Solingen
The company was founded in 1896 by Emil Hermes. However, as there were already other steel companies in Solingen with the name Hermes, he registered MERKUR, the Roman designation for Hermes, the messenger of the gods, as a trademark.

Into the 90s

Into the 90s

In January 1996, the Kirschbaum family acquires a majority shareholding and founds MERKUR Stahlwaren GmbH & Co. KG, which has now been in existence for more than 25 years. The worldwide distribution network and the booming market for men's cosmetics and wet shaving help the razor and the MERKUR brand gain new popularity in the following years.

New paths into the future

New paths into the future

Managing Director Ulrich Wiethoff has shaped the development of MERKUR products for a good 18 years. He acquires the company in 2021 as sole shareholder and successor of the Kirschbaum family.
The move to the new location at Nordstr. 10 in 42719 Solingen follows in September 2022.