Fits for MERKUR Razors 23001, 24001, 25001.
Honorably Designed and Made in Germany.
Delivery time:
Available (3 to 7 business days)
Free shipping from 75 EUR
Material surface: Cowhide, black
Packaging: Paper envelope
Packaging size: 111x180x25
Product weight (with packaging): 27
Product measurements: 140x60x20
Product weight: 16
Materials
Cowhide, vegetable tanned, black.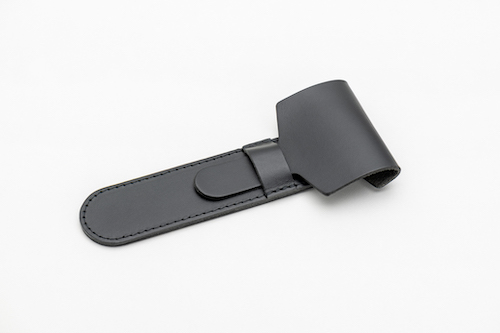 The MERKUR 5002 is a perfect fitting leather sleeve for your MERKUR razor 23001 or 24001. It protects your razor on your journey or in your bathroom.
A Leather case for the Razors 22002, 23001 and 24001.