Three-piece Safety Razor
Straight Cut
Closed Comb
Honorably Designed and Made in Germany.
Delivery time:
Available (3 to 7 business days)
Free shipping from 75 EUR
Material surface: Bright Chrome Finish
Packaging: Folding box
Packaging size: 120x47x27
Product weight (with packaging): 91
Product measurements: 81x41x25
Product weight: 78
Materials
Brass handle, Diecasted zinc razor head, Galvanized surfaces, Bright chrome-plated.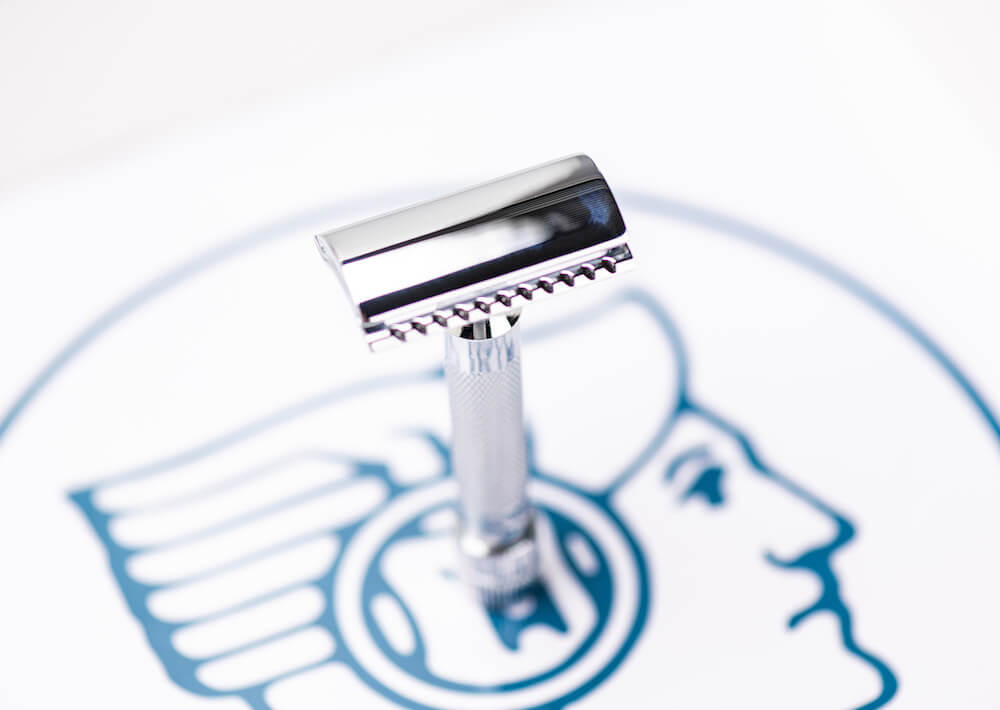 The MERKUR 34001 razor is also known among fans under the abbreviation "HD", short for Heavy Duty. This safety razor has earned this compliment over the last 80 years due to its massive weight. But the 34001 is also refined and only few other razors can compete with the smooth, comfortable shave this classic delivers!
The heavy weight of the razor gives more gripping power and a smooth shave. The generous blade gap allows high soap flow protecting the razor head from clogging with cut hair or lather residue.