Traditional double edge razor blades in trapezoid shape
Razor Blades 908 (10×10)
Honorably Designed and Made in SOLINGEN – Germany.
Delivery time:
Available (3 to 7 business days)
Free shipping from 75 EUR
Material surface: C95
Packaging: Wrapped in Paper
Packaging size: 115x33x25
Product weight (with packaging): 51
Materials
C95 Carbon Steel, lacquered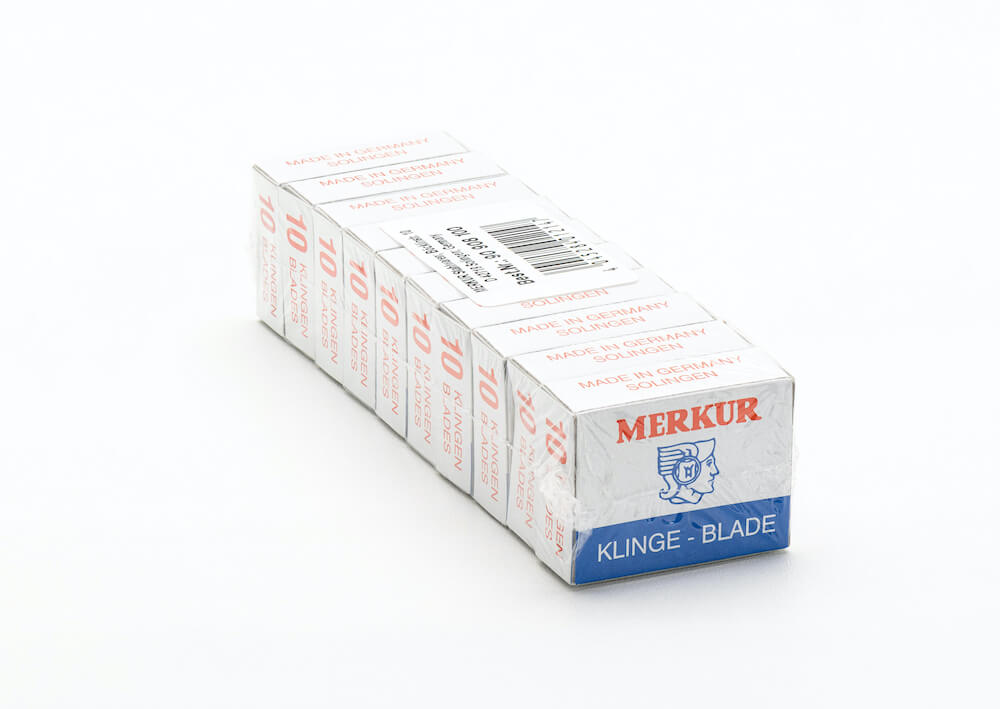 The MERKUR 908 blades have been developed exclusively for the 907 safety razor. They are absolutely tailor-made and adapted to the needs of contour shaving. The special feature of the trapezoidal blade is that it has a narrow and a wide blade side. This way even delicate work can be easily completed.
The special trapezoidal blade is made of C95 carbon steel. We chose this material because it supports the desired properties of the MERKUR No. 907 in the best possible way: blades with a Rockwell hardness of 66 HRC are not very elastic and therefore advantageous for precise trimming of eyebrows and beard contours.