Open Tooth Comb
Short handle
Bright Chrome Finish
Honorably Designed and Made in Germany
Delivery time:
Available (3 to 7 business days)
Free shipping from 75 EUR
Material surface: Bright Chrome
Packaging: Folding box
Packaging size: 120x47x24
Product weight (with packaging): 66
Product measurements: 82x25x41
Product weight: 53
Materials
Brass handle and comb, die-casted zinc razor head, galvanized surfaces, bright chrome-plated.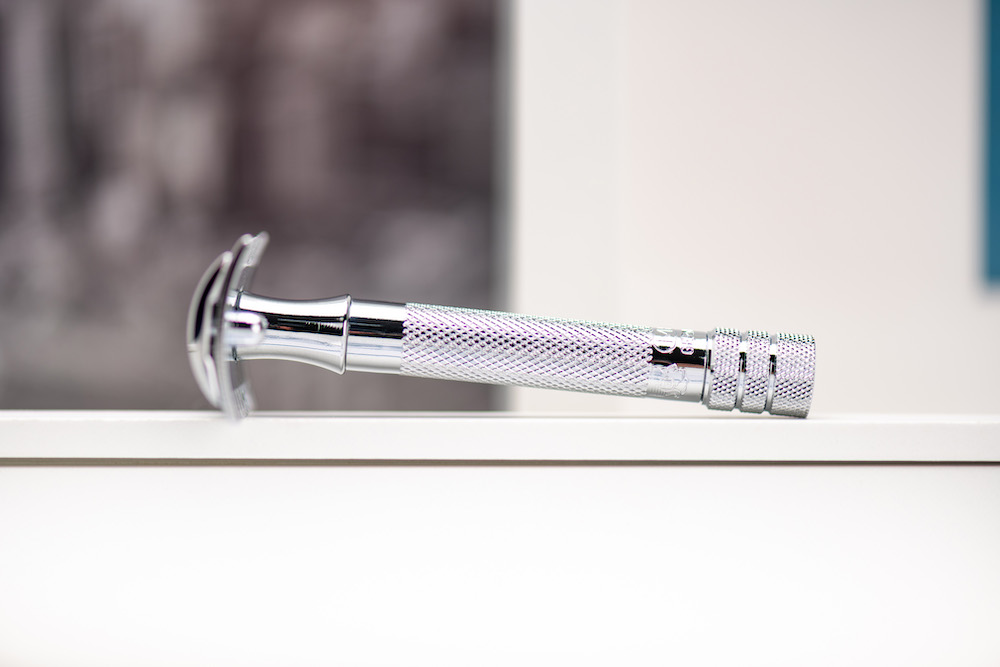 The MERKUR 15C razor is a three-piece safety razor consisting of a top plate, comb, and handle. The teeth of the comb guide the hair to the razor blade ensuring a very thorough wet shave. Another advantage of the tooth comb is that it is difficult to clog with cut hair. Choose this model if you want to remove thicker and longer facial and body hair.
With this design, the razor blade rests directly on the open comb. While shaving, the tooth of the open comb guides hair and soap directly to the razor blade. This type of design is particularly advantageous for long hair and strong beard growth as the blade head won't be blocked by cut hair or lather.