Three-piece Safety Razor
Straight Cut
short handle
Bright Chrome Finish
Honorably Designed and Made in Germany.
Delivery time:
Available (3 to 7 business days)
Free shipping from 75 EUR
Material surface: Bright Chrome Finish
Packaging: Folding box
Packaging size: 120x47x27
Product weight (with packaging): 69
Product measurements: 84x41x25
Product weight: 56
Materials
Brass handle, Diecasted zinc razor head, Galvanized surfaces, Bright chrome-plated.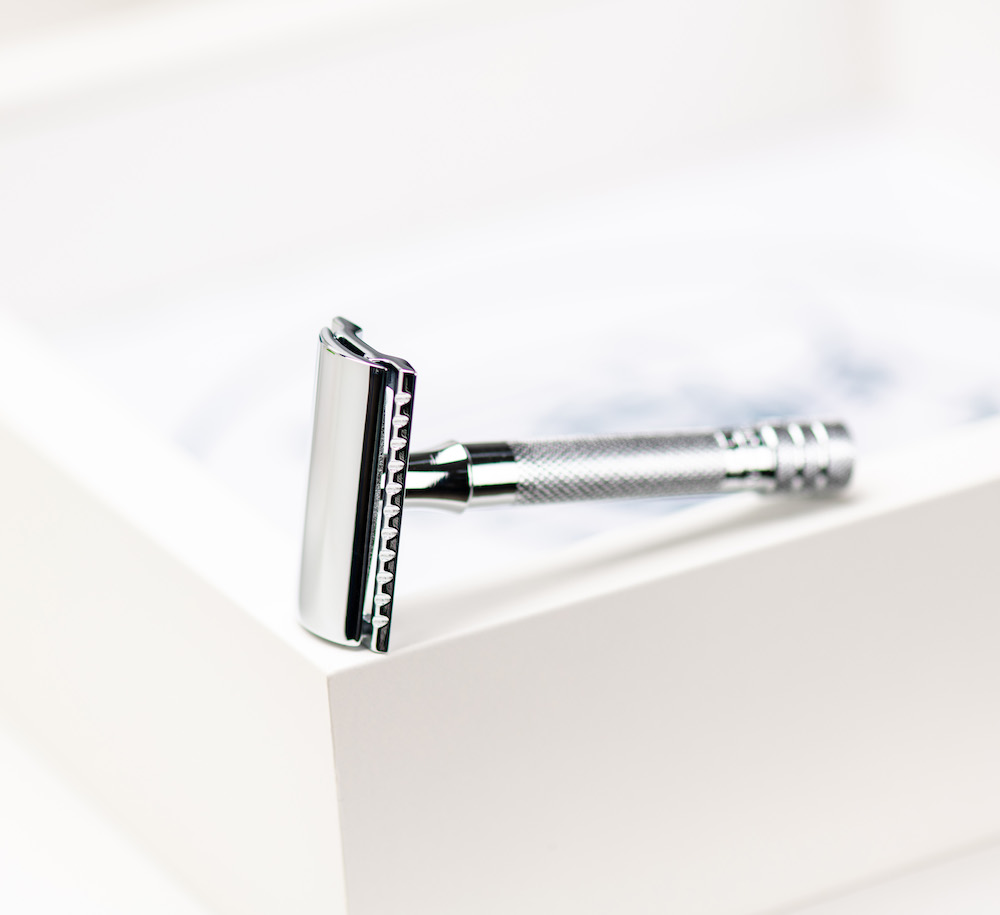 The MERKUR 33C Classic Double-Edge Safety Razor features an easy to grip, comfortable handle. It features a short handle, which enables safe shave even in delicate areas. The comb has a straight foam edge and a fixed blade gap. You can intuitively find the setting angle of the cutting edge. After that, nothing stands in the way of a perfectly smooth shave!
A safety razor with a closed comb is the all-rounder for classic wet shaving. Intuitively, you will feel the best shaving angle for your safety razor and immediately achieve ideal shaving results. The generous blade gap allows high soap flow protecting the razor head from clogging with cut hair or lather residue.