Duo Clip Razor 700002
Adjustable Blade Gap
Set contains Razor 700002, Brush 1700, Stand 4750. glass bowl 4000, Additional 10 Blades 910.
Honorably Designed and Made in Germany.
Delivery time:
Available (3 to 7 business days)
Free shipping from 75 EUR
Material surface: Matt Chrome Finish
Packaging: Folding box
Packaging size: 175x120x120
Product weight (with packaging): 726
Product measurements: 104x41x25
Product weight: 129
Materials
Aluminum, steel, die-casted zinc, surfaces matt chrome electroplated. Mouth-blown crystal glass, satinised by sandblasting.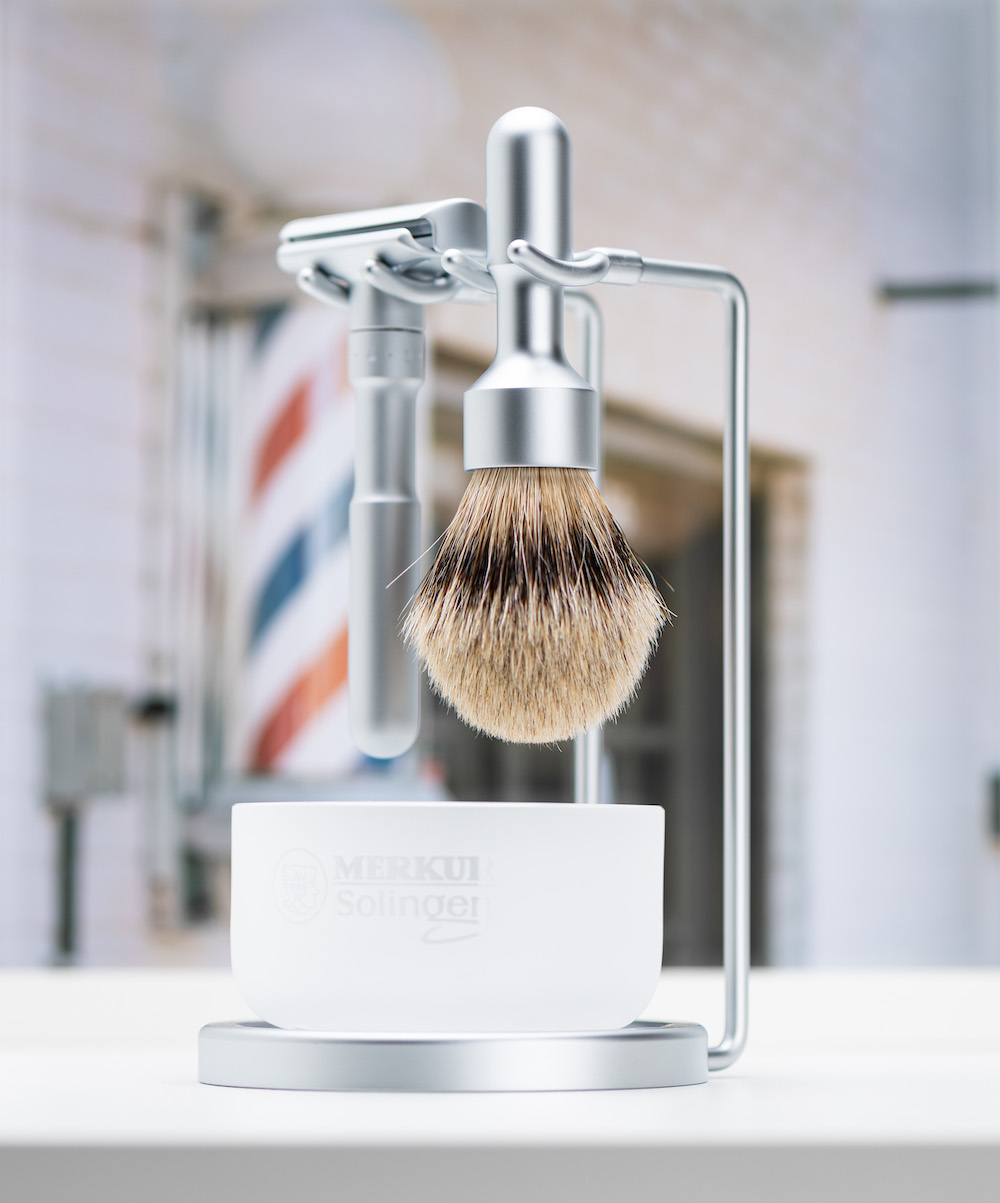 Enjoy your morning routine with MERKUR's 750002 4-Piece Shaving Set, an assembly of four unique products that'll look gorgeous on any grooming enthusiast's shelf. Compiling a stand, razor and brush, with each possessing a matt chrome finish, the items are perfectly offset by a clouded glass bowl for a truly modern and high-quality assembly. It also Includes 10 free MERKUR Super Platinum Double Edge Razor Blade to get you started.
The timeless design classic from the 1980s. The shaving set in matt chrome consists of the adjustable 700002 razor with the matching shaving brush, the satin soap dish and the matching organizer system for your bathroom.