Two-piece Safety Razor
Straight Cut
long handle
Bright Chrome Finish
Honorably Designed and Made in Germany
Delivery time:
Available (3 to 7 business days)
Free shipping from 75 EUR
Material surface: Bright Chrome Finish
Packaging: Folding box
Packaging size: 132x52x27
Product weight (with packaging): 127
Product measurements: 100x41x25
Product weight: 113
Materials
Brass handle, die-casted zinc razor head, galvanized surfaces, bright chrome-plated.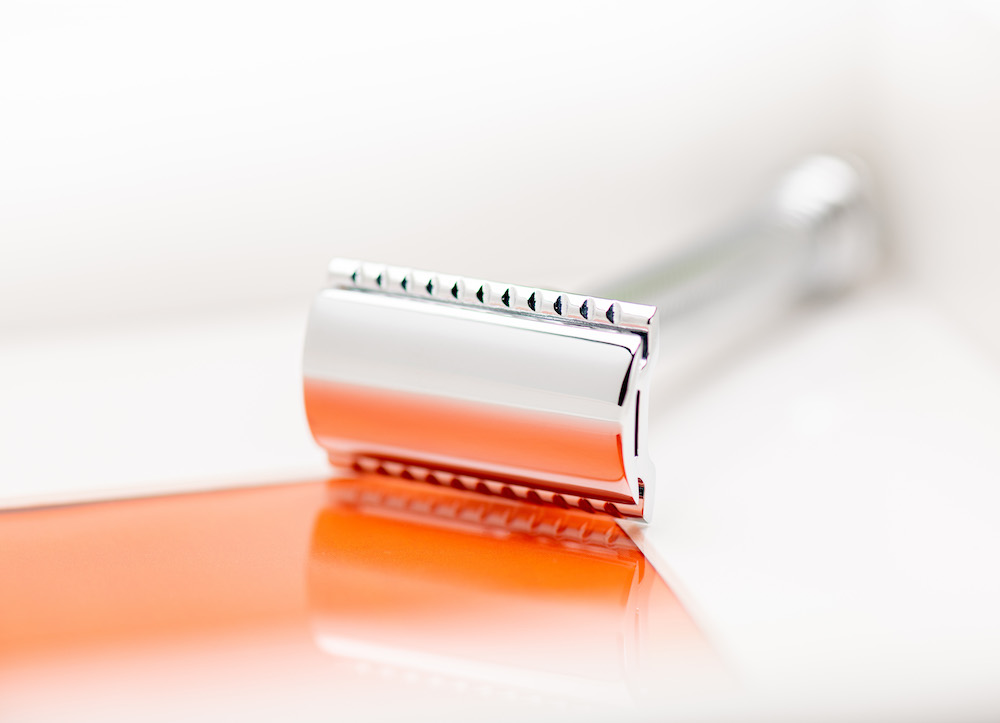 The MERKUR 38C razor is one of our heavy weights in the product range. Longtime fans also call it the MERKUR Barber Pole. It owes its nickname to the characteristic shape of its ribbed handle, which was designed in the style of a barber pole. The non-slip and heavy weight handle allow you to guide the blade easily and accurately.
The generous blade gap allows high soap flow, protecting the razor head from clogging with cut hair or lather residue. A safety razor with a closed comb is the all-rounder for classic wet shaving. Intuitively, you will feel the best shaving angle for your safety razor and immediately achieve ideal shaving results.