Two-piece Safety Razor
Straight Cut
long handle
Bright chrome / steel
Honorably Designed and Made in Germany.
Delivery time:
Available (3 to 7 business days)
Free shipping from 75 EUR
Material surface: Bright chrome
Packaging: Folding box
Packaging size: 132x52x27
Product weight (with packaging): 164
Product measurements: 102x41x25
Product weight: 152
Materials
Handle from Brass and stainless steel, die-casted zinc razor head, Galvanized surfaces, Bright chrome-plated.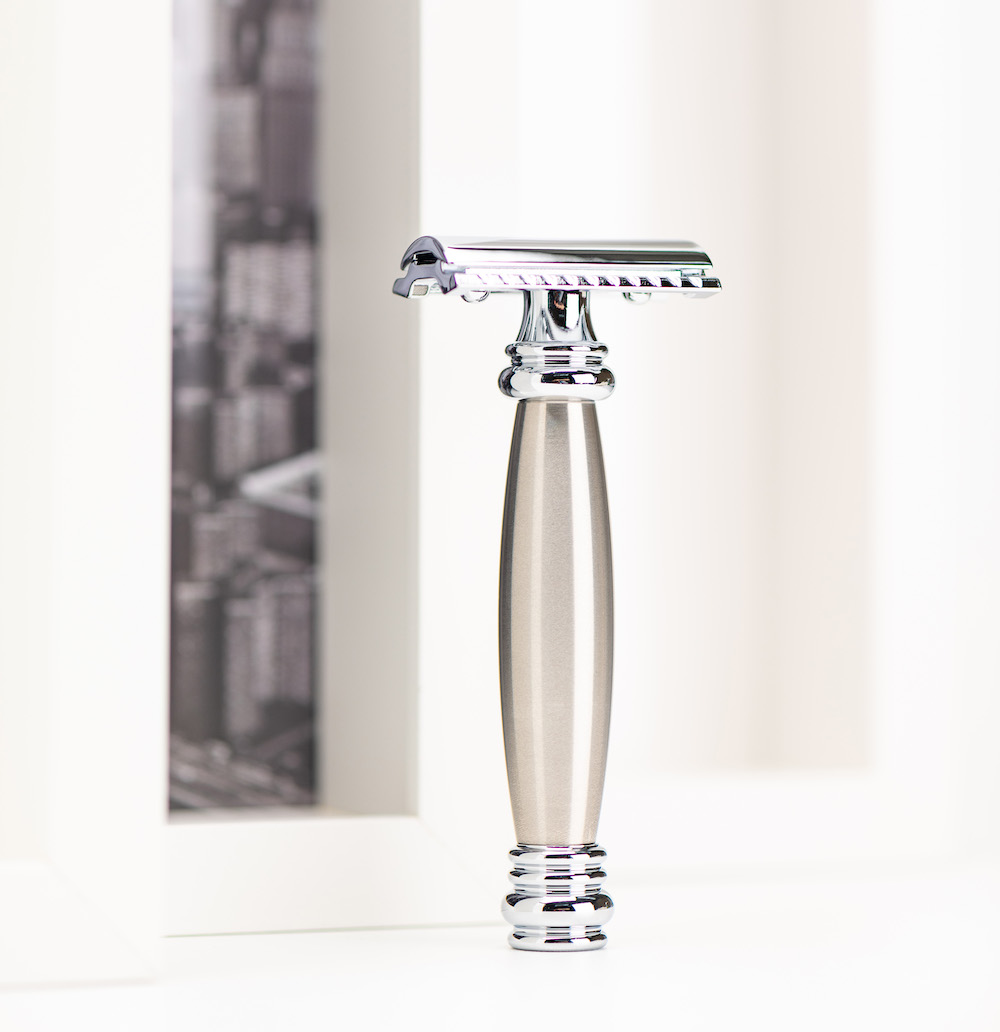 The MERKUR 43C with its brushed stainless steel keg barreled handle is one of heaviest razors offered by MERKUR. The weight of this razor aids in pulling the blade effortlessly through the toughest of beards while the close comb head allows for a close shave without being overly aggressive. The weight of this razor coupled with MERKUR's standard shaving head provides a slightly aggressive shave, no extra pressure needed. Includes one MERKUR double edge blade.
Its handle has a beautiful bulb shape in brushed stainless steel; an elegant design that makes a big statement. The end cap on the thick handle, a perfect complement to the razor's tasteful design, is engraved with the MERKUR seal and turns to release the head.